Update May 12th, 2014
Thanks again to all our supporters.  We raised over $1,400 dollars.  The ride was tough much of the day with a strong head wind, but we made it.  Jonathan encouraged us with animal spotting and songs.  A big thanks to my parents for providing SAG support.  It was great to have our own personal helpers in case we ran into trouble!
*********************
Last year Everette and Jonathan (our then five-year-old son) rode over 50 miles as part of the Cover Indiana Bike Tour for Habitat for Humanity. Raising money and awareness for the organization that builds homes for people without them.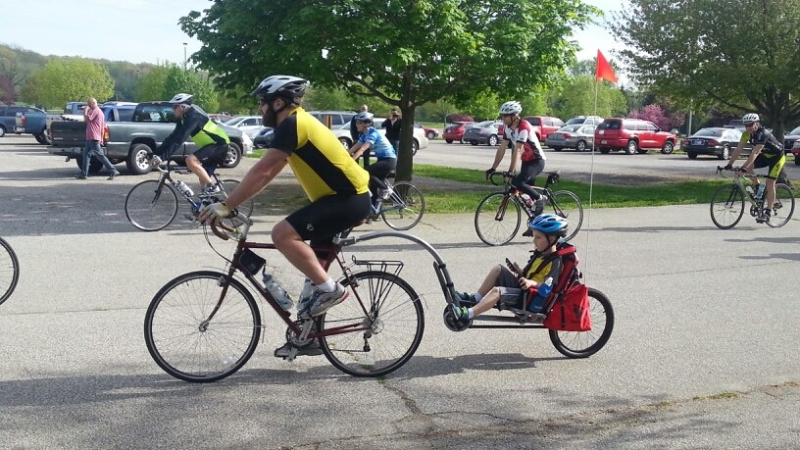 This year Megan (mom) wasn't content to just drive the SAG wagon.  She's strapping on her helmet and joining the ride.
This year our goal is to raise $3000 for our local Lafayette Habitat Chapter.  Be a part of the fun, donate now! No. Really. Donate. We need your money.
Then tune in Sunday May 11 and track our progress. Right Here on the website!
See that! See that Map! We are going to ride our bikes all over that map! Go Team Mills!!